September 2019
At the opening ceremony of the academic year, IJsbrand received the Inspirational Award! As former TU Delft student who started a business from his graduation project, he is an inspiration to new students.
May 2019
STIL was present at the 3-day MedtecLIVE event in Nürnberg, Germany. A lot of people showed their interest at our stand. Moreover, we were one of the ten finalists in the pitching contest and won the third prize!
April 2019
Doctor Bernard Leenstra was a guest in the Dutch television program 'Na het nieuws'. He named the STIL brace as a promising health innovation. A great recognition!
March 2019
The Rabobank Innovation Fund supports startups in their early phase. STIL received a grant which will be used to optimize the brace for patient use and to overcome regulatory aspects.
October 2018
STIL was presenting its device at the Happy Aging Day in Belgium; an event were health innovations for elderly people came together.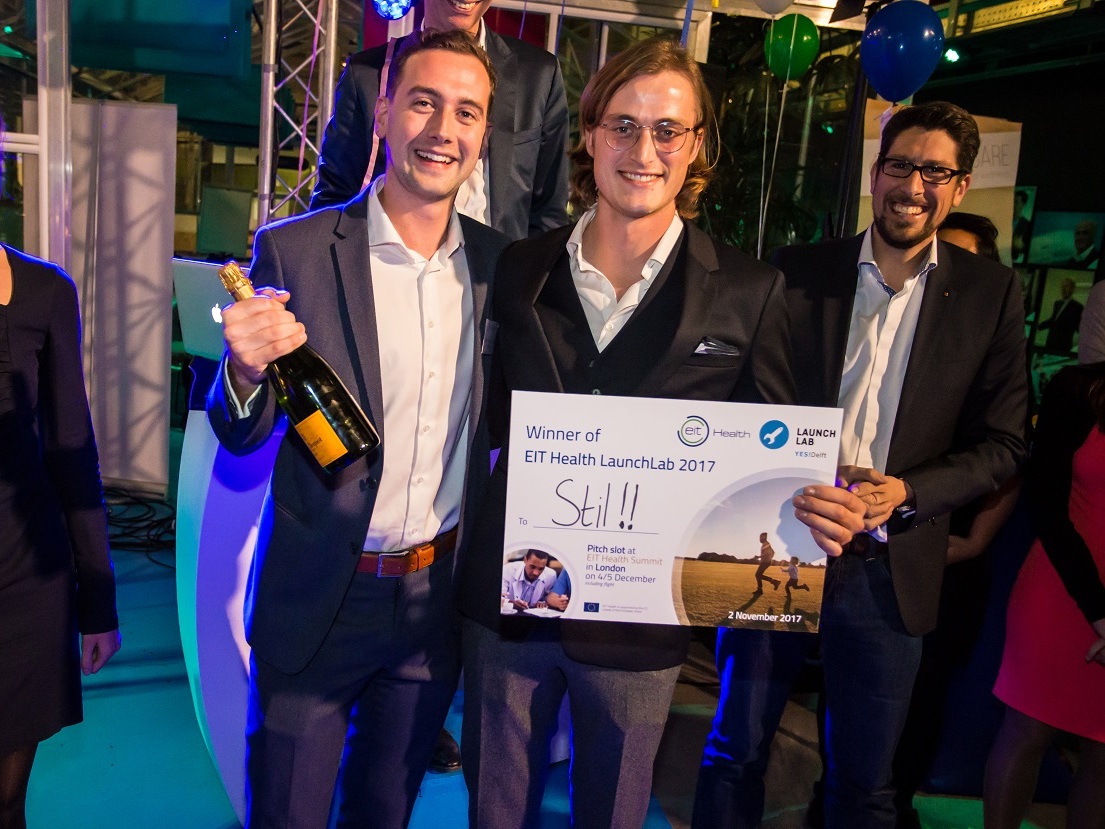 Winner of the EIT Health LaunchLab
November 2017
STIL participated in the EIT Health Validation program. During this 8-week program the business potential was discovered and the idea of an anti-tremor brace was validated. STIL completed the program very well by winning the pitching contest!